10 Dental Procedures That Could Be Part of Your Full Mouth Restoration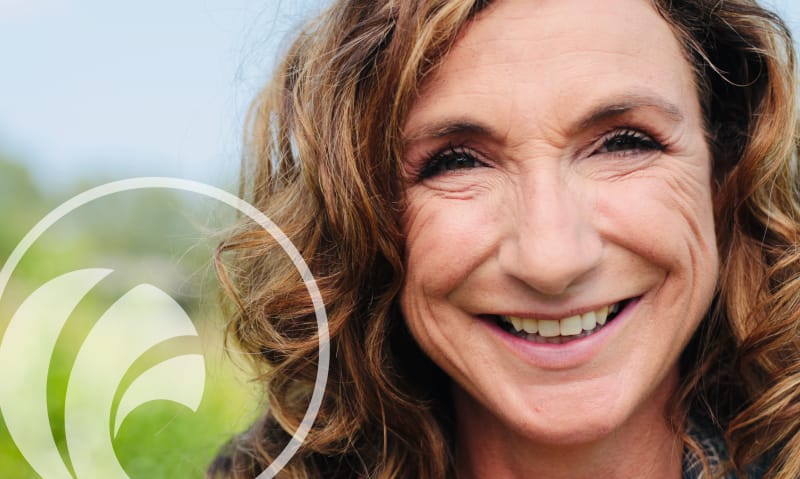 Restoring and Enhancing Your Smile
When you have multiple concerns with your smile and oral health, you may benefit from a treatment that includes several procedures. Both a full mouth restoration and a smile makeover can accomplish this, but for different goals.
A full mouth restoration, or full mouth reconstruction, is a comprehensive treatment that combines a variety of restorative, cosmetic, and orthodontic procedures to restore your smile and protect your oral health. On the other hand, a smile makeover may be the best option for you if your concerns are primarily cosmetic.
In either case, you enjoy a beautiful, functional smile after treatment. When you come in for dental restoration in Corpus Christi, we'll go over your medical history and perform an oral exam to determine what procedures may be beneficial to you.
If a full mouth restoration is right for you, your dentist may recommend a combination of these ten dental procedures:
1. Dental Crowns
A dental crown can be used to restore form and function to a decayed or damaged tooth with a root that remains intact. It's a prosthetic cover designed to look and feel like your natural tooth. Your restorative dentist in Corpus Christi will prepare the tooth, take an impression of your mouth, and then have the crown custom-made for you. In many cases, you can take advantage of our same-day crowns, which eliminates the need for temporary crowns and gets your tooth back to full health in just one visit.
2. Dental Bridges
A dental bridge is designed to replace one or more missing teeth that are next to each other. It's a device consisting of two dental crowns on either side of a fabricated tooth or a row of replacement teeth.
The crowns are fitted onto the natural teeth on either side of the gap where the tooth or teeth are missing to provide support to the replacement teeth. Dental implants can be used to support a bridge when there are no natural teeth to do so.
3. Tooth Implants
The dental implant is one of the strongest and most versatile types of dental restoration available. It's a tooth replacement option that involves the fusion of a small titanium post to the jawbone. A metal abutment is then attached to the post, and a prosthetic tooth is attached to this abutment.
The support and strength of this option is unmatched, and it can be used to support both bridges and dentures.
4. Full, Partial, and Implant-Supported Dentures
Many patients who come in for dental restoration in Corpus Christi don't want to go through several procedures over the course of many months to see results. For those patients, dentures can be a great option. They can replace up to an entire row of teeth at once without invasive procedures.
However, dentures can be uncomfortable because they often lack the support other options provide. A solution to this is to strategically place a few dental implants that the denture can be fixed onto permanently. This is what's called an implant-supported denture.
5. Tooth Whitening
Once your restorative dentist in Corpus Christi has your smile looking full and symmetrical, they'll likely recommend teeth whitening to provide your smile with an even healthier glow. Teeth whitening can combat staining and discoloration and help to match restorations more closely to natural teeth. If you need a crown or are opting for veneers, your dentist will most likely recommend whitening before you go ahead with these treatments because restorations cannot be whitened at a later date.
6. Veneers
Dental veneers are a great way to tackle an array of minor cosmetic issues all at once, such as:
Chips
Cracks
Uneven spacing
Unusually shaped teeth
Slight misalignment
Discoloration
When you receive veneers, your dentist will place a set of custom-made, thin shells made of porcelain, ceramic, or composite resin over your front-facing teeth to address these issues.
7. Dental Bonding
Your smile is a central focal point of your face; this means that even a small chip on your front-facing tooth can significantly alter your appearance.
Fortunately, dental bonding can address that problem easily. Your dentist can fuse a tooth-like material to your chipped tooth and blend it carefully with the rest of your teeth.
8. Invisalign
Addressing misalignment issues can feel overwhelming, particularly if you're averse to traditional braces. Invisalign offers an easy solution to that problem. These clear removable aligners are discreet and easy to manage, but they still do the trick—often even faster than braces do.
9. Crown Lengthening
Sometimes, your dentist will need a bit more surface area to work with to provide you with a dental restoration. When that's the case, they may suggest crown lengthening. This is a quick and easy procedure that provides them with that needed surface area, so your restoration has a higher chance of success.
10. Gum Contouring
The perfect smile isn't only about teeth. Gum contouring can address an uneven gum line, receding gums, or a gummy smile in order to give your teeth the perfect ratio of gum required to make them really shine.
Looking for Dental Restoration in Corpus Christi?
A healthy, beautiful smile can significantly improve both your confidence and quality of life. Your dentist can help you decide which procedures should be part of your treatment. The knowledgeable team at Orchard Dental Associates can transform your smile and restore your oral health with a full mouth restoration in a state-of-the-art environment. We never settle for less than the best for our patients. Contact us online or call us to learn more.