You Can Get a Smile Makeover in Just One Day in Corpus Christi, TX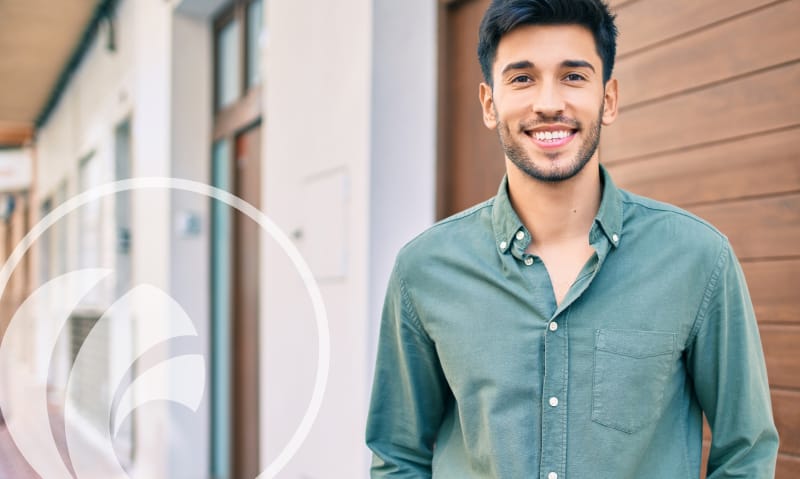 Same-Day Cosmetic Dentistry Solutions
Many people contemplate the idea of a smile makeover but don't take action because of how long the process seems. You may be anticipating multiple dental appointments over the course of several weeks or even months, which takes up valuable time in your busy schedule. Imagine if you could still get the smile makeover you've been wanting, all within a single visit.
Thanks to the state-of-the-art dental technology at Orchard Dental Associates, the dream of a one-day smile makeover is a reality for anyone who wants anything from a little boost of brightness to a complete change in the appearance of their teeth.
What is a smile makeover, and do I need one?
A smile makeover is a cosmetic dentistry service that incorporates one or more restorative or cosmetic procedures into a single treatment plan. Every smile makeover is completely customized for each individual and their desires. The most popular goal is to achieve results that look like your smile, but better.
The only person who knows if you need a smile makeover is you! Not everyone wants a Hollywood smile, and some characteristics of your smile may be something you love about yourself.
For example, minimally visible gums and a gap-free smile may be considered universally attractive qualities in a smile, but if you love your gummy smile or the gap between your front teeth, you don't need to change these unique features. What's included in a smile makeover is 100% up to you and what you feel comfortable with.
Our dentists will also play a valuable role in guiding you toward your perfect smile makeover treatment plan. It isn't unusual for someone to feel unhappy with their smile but not be able to pinpoint exactly why. Our dentists are knowledgeable about the golden ratio of what makes a smile look balanced and which cosmetic procedures can boost your self-confidence. You and your dentist will decide which services are right for your needs together.
How can a smile makeover be completed in a day?
The idea of a one-day smile makeover seems impossible at first, but thanks to modern dentistry, it's very much a reality. Orchard Dental offers several same-day restorative and cosmetic services that can be used to revamp your smile. 
Same Day Crowns
CEREC technology has completely changed the world of restorative and cosmetic dental care. Dental crowns, a versatile and popular procedure, can now be placed within a single day rather than waiting weeks for a lab to create one. Your dentist will take digital impressions, prep the tooth, mill the crown, and place it permanently within a couple of hours.
Crowns are ideal for restoring teeth that are chipped, fractured, worn down, or oddly shaped. They're also used to cover teeth with intrinsic stains, which is a type of discoloration inside the tooth that can't be whitened.
Same Day Veneers
Many people are surprised to find out that CEREC technology can also be used for veneers! Your dentist can use the very same CAD/CAM software to design and mill veneer shells during your appointment. Our dentists even use an effective but conservative technique to minimize enamel removal during tooth prep. 
Same day veneers are best suited for changing the aesthetic appearance of teeth that don't necessarily require the structural support of same day crowns. They're perfect for improving the shape, size, and color of your teeth as well as fixing minor gaps. Veneers can also straighten the gaps between your teeth without orthodontic care.
Dental Bonding
Do you like the idea of same day veneers but are unsure if you want to commit to them permanently? Or maybe, you only want a more subtle boost to your smile? Dental bonding is a fantastic alternative to veneers if you're already happy with the size and shape of your teeth but want something extra.
Dental bonding is a simple, non-invasive procedure in which your dentist expertly and artistically sculpts a layer of tooth-colored composite over the surface of your teeth. The material fills in small cracks, chips, and cracks and boosts your smile's whiteness. Dental bonding won't completely cover very dark intrinsic stains but it can brighten them.
Teeth Whitening
Teeth whitening is the most frequently performed cosmetic service and for good reason. It's non-invasive and can be completed in about an hour. It can erase yellowing and extrinsic stains due to age, medications, foods and drinks, and tobacco use. Usually, you'll need about three applications to reach a brilliant white shade, although this is entirely dependent on the current brightness of your teeth.
Orchard Dental uses Zoom whitening, which is completed in our office. All you need to do is schedule an hour or so out of your day to come in and let us take care of your smile. During the hour-long session, you'll sit back and relax as we clean your teeth and apply the whitening gel. We'll remove the gel and apply another layer after about 15 minutes, repeating this a total of three times.
Visit Orchard Dental Associates for a smile makeover consultation.
If the idea of a same-day smile makeover has piqued your interest, take a moment right now to schedule a consolation with one of our dentists. We provide comprehensive dental care and smile makeovers in Corpus Christi. The quickest way to get in touch during our business hours is by calling, but we also have an online booking form for scheduling when our office is closed.