Welcome to Orchard Dental Associates
YOUR SMILE MAKEOVER SPECIALISTS IN CORPUS CHRISTI, TX
At Orchard Dental Associates, we use the latest technology and innovative techniques to provide our patients with outstanding results. Your smile is one of your greatest assets, and we work hard to help our valued patients to achieve their smile goals. Our experienced, knowledgeable team is here to guide you step by step through all your treatment options.
Our office offers a comprehensive range of general, cosmetic, and restorative dental treatments, including:
Same day crowns
Same day veneers
Anesthesia-free laser dentistry
Digital impressions and X-rays
Implant dentistry
Periodontal therapy
Root canal therapy
Dental hygiene and preventive dentistry treatments
Partial dentures
Full dentures
And much more
For smile makeovers, our doctors approach every treatment plan with the golden proportion in mind. This mathematical analysis helps us design your perfect smile based on your facial structure and unique features.
You'll find Orchard Dental Associates' office a calm, quiet, relaxing environment where your comfort and care are our top priorities. If you're looking for a dental home in Corpus Christi, contact us today.
I have been a patient here for over 20 years. I love the staff and have the utmost confidence in the Drs. All of the dental hygienists put me at ease and do a fabulous job. They are simply the best!
ROBIN M.
Our Philosophy of Care is Built On
Nicholas Perry Orchard, DDS
Dr. Orchard has had a unique career path to dentistry. After obtaining a marine biology degree from Texas A&M and a master's in Biology from University of Houston, much soul-searching led Dr. Orchard to dentistry. Within dentistry, he could combine his love of medicine and art in a unique way. He then obtained a Doctor of Dental Surgery degree at the University of Texas Dental Branch in Houston—and the rest, as they say, is history.
Certified by the Texas State Board of Dental Examiners, Dr. Orchard has been in private practice since 2000. He was inducted into the OKU Honor Society and has been active in local dental societies where he has held the positions of Nueces Valley District Dental Society president, Corpus Christi Dental Study Club president, Chairperson to Peer Review Committee, and Delegate to the Texas Dental Association.
In his free time, Dr. Orchard enjoys spending time with his family and doing outdoor activities such as fishing and visiting the beach. He also enjoys painting, and you can see his artistic skills at the office in his series of ocean life scenes. He especially enjoys using his artistic eye in dentistry to transform and restore his patients' smiles.
Memberships: Texas Dental Association | American Dental Association | Nueces Valley District Dental Society | Corpus Christi Dental Study Club | Academy of General Dentistry | American Academy of Facial Esthetics
Certifications: CEREC | Invisalign | Solea All-Tissue Laser | Biolase Waterlase | Fotona Lightwalker Laser | American Academy of Facial Esthetics: Botox/Dermal Fillers | iHDS Implantology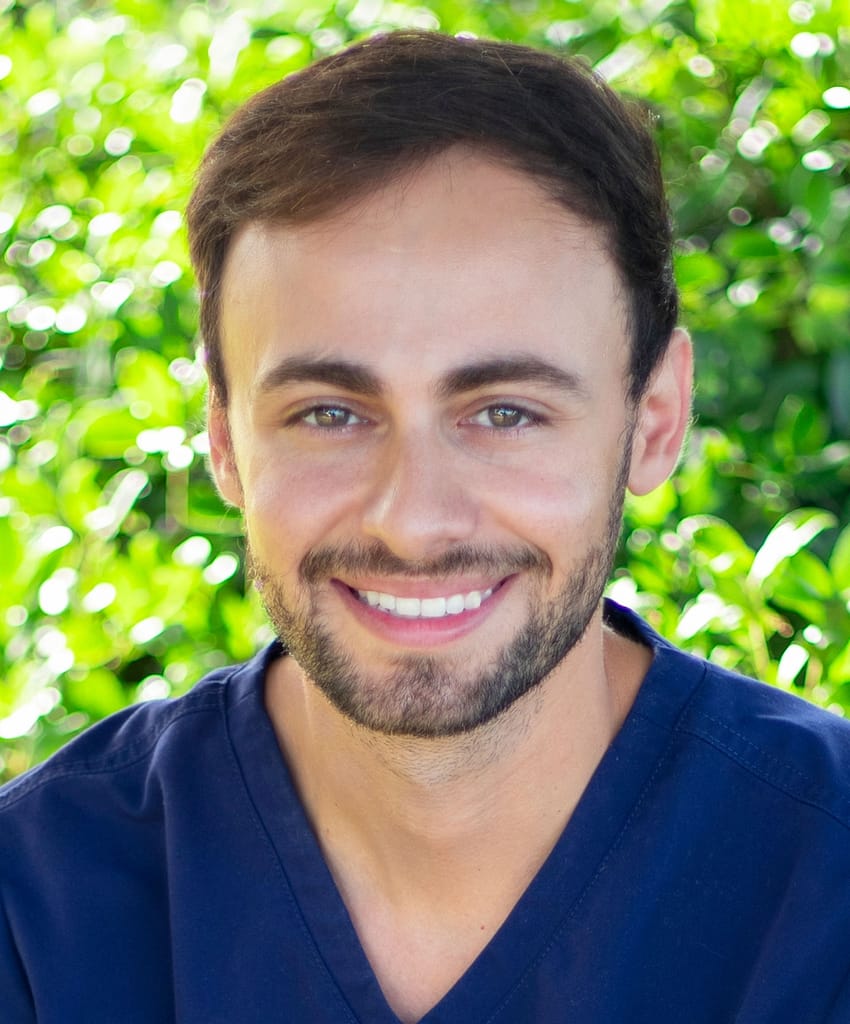 Dr. Villamil graduated from Southwestern University in Georgetown, Texas, with a biology degree. He went on to obtain his Doctor of Dental Surgery from Texas A&M College of Dentistry (formerly Baylor College of Dentistry) in Dallas, Texas. He then completed a one-year Advanced Education in General Dentistry residency program. For the next three years, he practiced dentistry in Grand Prairie, Texas, and then Lubbock, Texas, before moving to Corpus Christi.
A compassionate dental practitioner, Dr. Villamil enjoys getting to know his patients and making sure everyone receives the highest standard of care. He is dedicated to continuing his education, professional development, and research so that he can deliver the latest treatments to his patients.
Outside of work, Dr. Villamil enjoys golfing, fishing, and spending quality time with his family.
Certifications: Advanced Education in General Dentistry | Solea All-Tissue Laser | American Academy of Facial Esthetics: Botox/Dermal Filler Level 1 Training | CEREC Training | Biolase Waterlase | Invisalign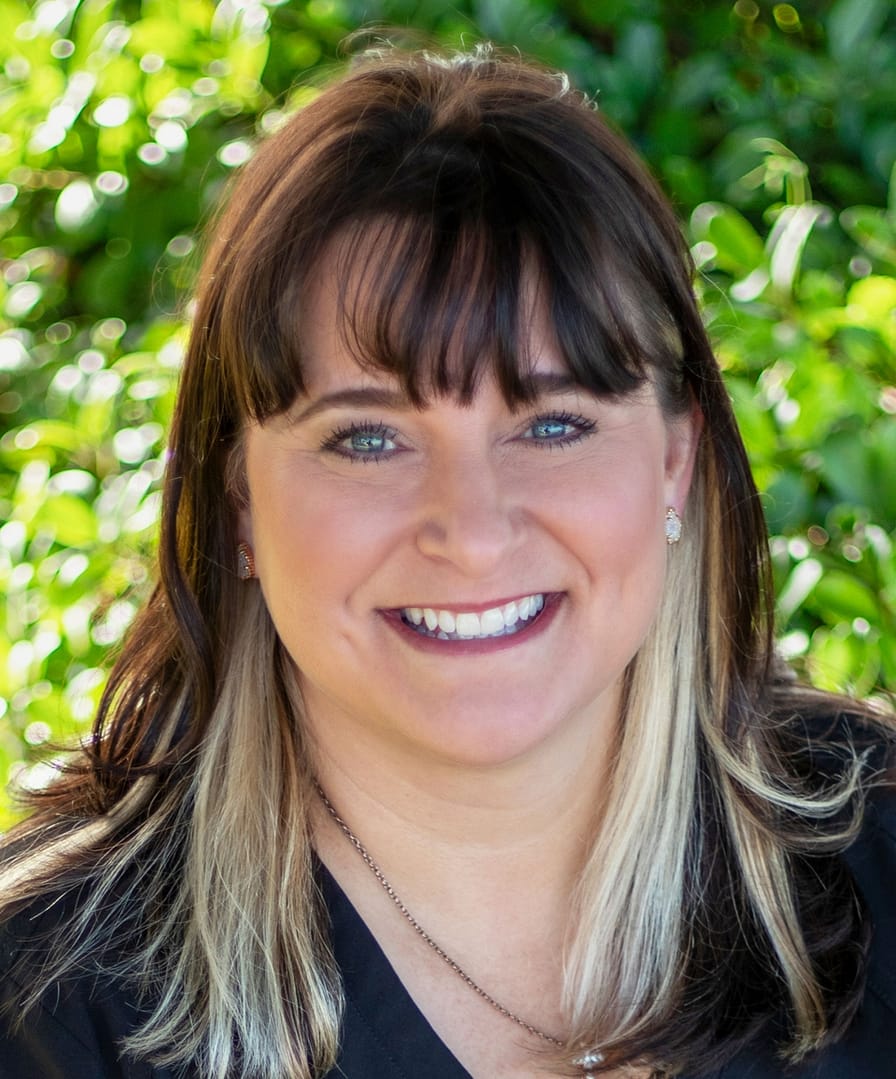 Registered Dental Hygienist
Crystal joined the practice in 2020. She obtained her dental hygiene degree in 2004 and worked for her childhood dentist in Calallen. After 14 years, that dentist retired, so she began filling in at other offices around the Corpus area. A stint subbing at Orchard Dental Associates led to a permanent position, and Crystal found her new dental home.
Outside of work, Crystal enjoys taking care of her many animals. She has horses, dogs, cats, and even a miniature goat! She enjoys life on the land in Calallen with her husband. Her other hobbies include traveling, fishing, and going to concerts.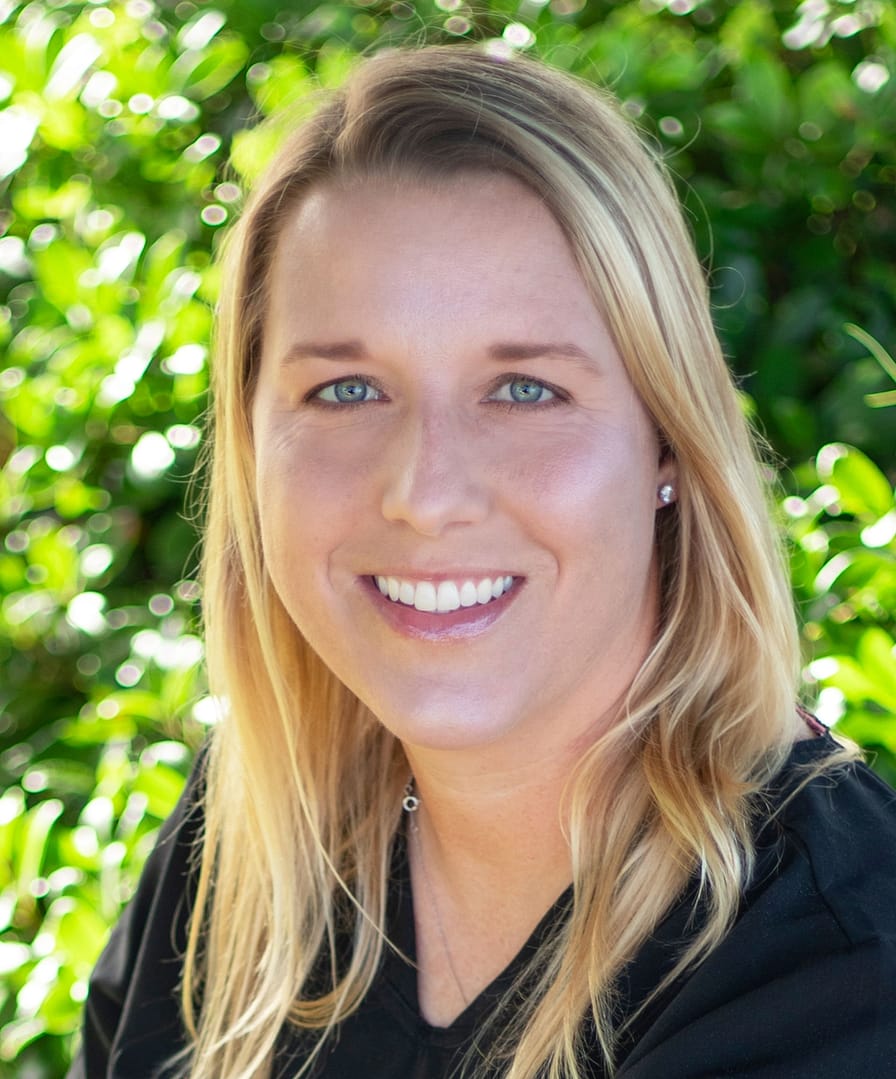 Registered Dental Hygienist
Nichole lived in Corpus Christi during her high school years, then went to college in East Tennessee. She lived there for around seven years before returning to Corpus Christi in 2010. After working as a dental assistant for 10 years, Nichole went back to school at Del Mar to study dental hygiene.
In her spare time, Nichole enjoys horseback riding, raising ducks for fresh eggs, doing arts and crafts, and completing home improvement projects.
Registered Dental Hygienist
Renee worked as a dental assistant for several years before returning to school to become a dental hygienist. She has been a valuable member of the Orchard Dental Associates team for more than 16 years. Renee enjoys working with patients and guiding them toward optimal oral health.
Outside of work, Renee enjoys traveling with her boyfriend, who shares her love of horses. Their travels have taken them to exciting places, including qualifying equine events for the 2016 Summer Olympics.
Dental Assistant
Sally joined Orchard Dental Associates in 2008. Born and raised in Corpus Christi, Sally moved to Hawaii after high school. It was there she began her career in a dental practice and fell in love with dentistry. Eventually, she returned home to Corpus Christi to attend college and obtained her license as a registered dental assistant. She has over 30 years of experience as a dental assistant.
Aside from work, Sally enjoys working out and reading. She is married with one son and has two fur babies, Max and Reese.
Dental Assistant
Kassandra joined Orchard Dental Associates in July 2022. She enjoys making a positive impact on her patients and coworkers. Originally from the small town of Benavides, Texas, Kassandra attended Kaplan College and has been a dental assistant since 2013.
Kassandra loves spending time with her husband and three children, cooking, baking, and doing others' makeup.
Dental Assistant
Lauren has worked in the dental field for over 10 years and says that dentistry is "in her DNA." Her grandmother worked in dentistry for more than 20 years, and her mother worked for Orchard Dental Associates for 32 years before retiring in 2021. Lauren enjoys her work and is proud to be part of the Orchard Dental Associates team.
Outside of work, Lauren likes gaming, reading, watching movies, watching TV, and doing crafts. She loves having a creative outlet and making things. She is married with three dogs (Hoggle, Ludo, and Broly).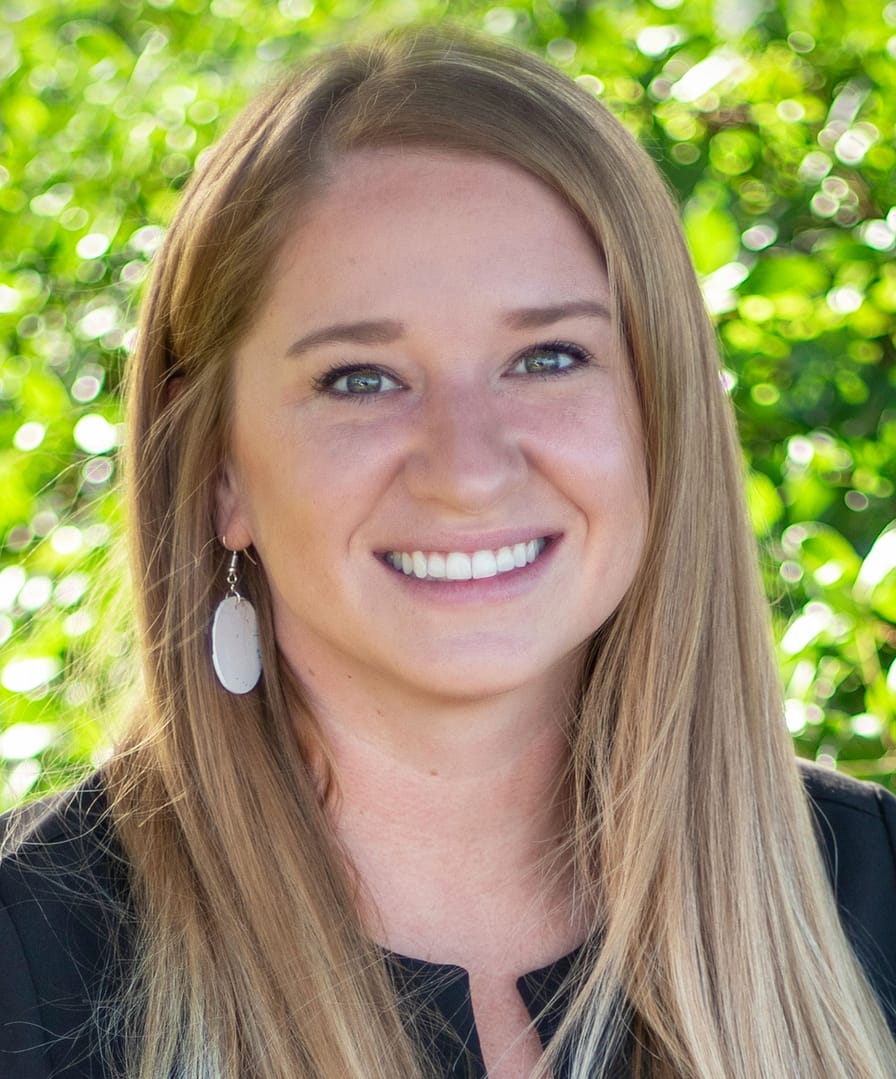 Dental Assistant
Courtney completed the dental assisting program at Del Mar College in 2019 after earning her associate's degree in applied science. She found her dental home at Orchard Dental Associates, joining the team in 2023. She grew up in Coastal Bend and has lived in San Antonio, but Corpus Christi is home. Away from the office, she enjoys spending time with her husband and dogs and pursuing hobbies such as hunting, fishing, camping, golfing, and playing softball. She also sells her homemade salsa at farmers markets, and relishes a rainy day accompanied by a good book and her favorite spot on the couch.
Office Manager
Cheri is a self-described Army brat who was born in Germany. She started as an orthodontic assistant in 1998. She went on to becoming a general dentistry assistant before moving into other roles in the front office. She has managed our office at Orchard Dental Associates since 2010.
In her spare time, Cheri loves reading good books and spending time with her dogs, a boxer called Duke and a dachshund named Skittles.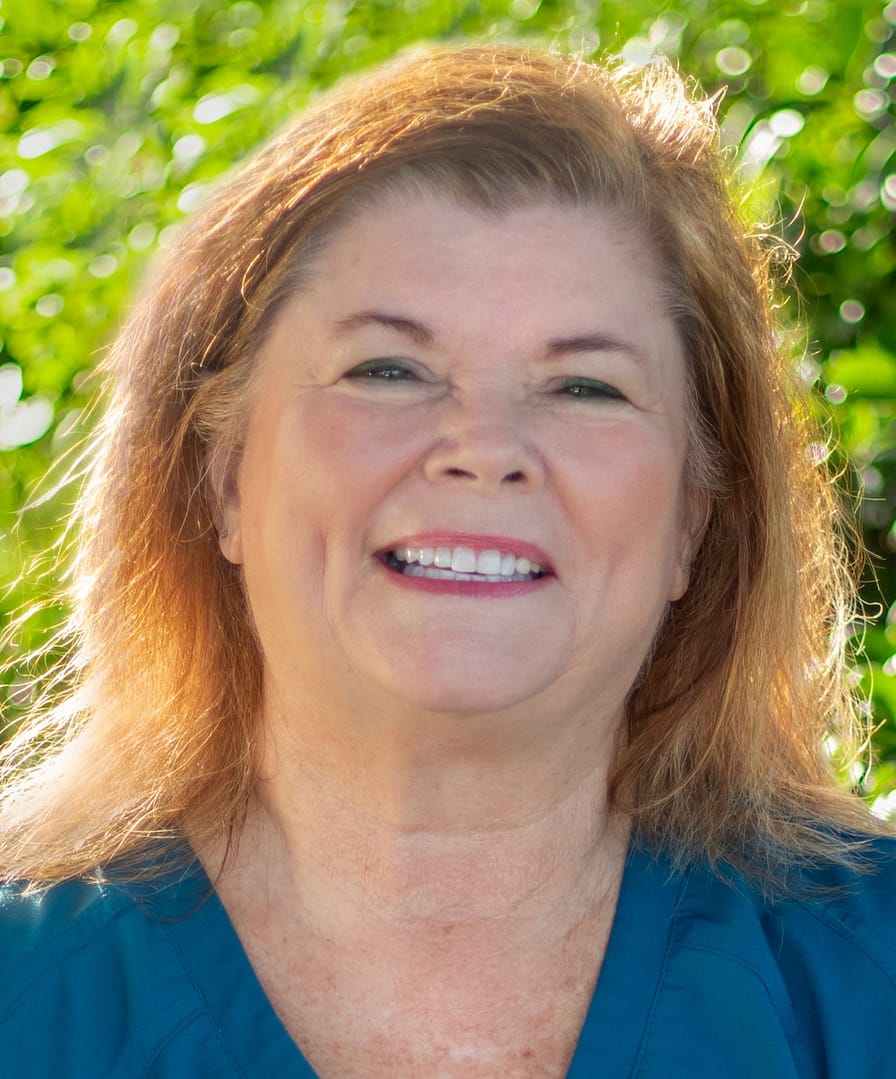 Hygiene Coordinator
Judy is originally from St. Louis, Missouri, but has lived in Corpus Christi for 60 years. She started working in the dental field in 1987 and joined Orchard Dental Associates in 1999, originally working with Dr. Robertson. Judy has seen the office grow significantly over the years.
Judy has been married for 45 years. She has three sons and seven grandkids, whom she loves to visit. She loves fishing and painting in her spare time.
General Dentistry
Cosmetic Dentistry
Restorative Dentistry
Looking for a dental office you can trust in Corpus Christi?
Whether you are looking for preventive care or a complete smile makeover, Orchard Dental Associates is here to help.
Contact us today to make an appointment. We look forward to helping you achieve your smile goals!